| | |
| --- | --- |
| | Support for external ttf fonts. These can be used for widgets styling |
Runecrafting brings possibility to use external fonts in the widgets. Supported font format is "ttf" (or alternatively TTF). Imported fonts can be applied in widget's text properties.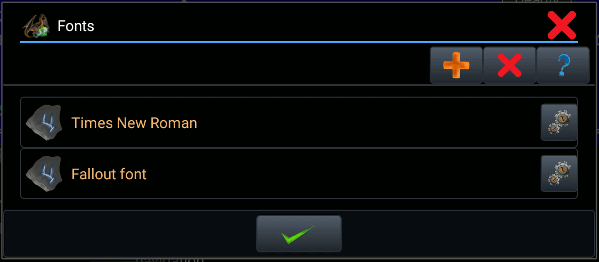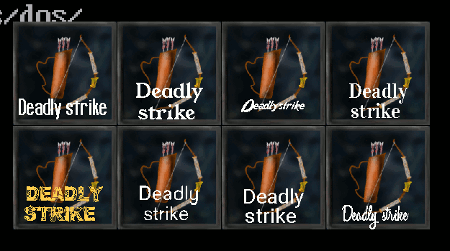 Fonts are imported per game profile and all changes are done after confirming. These changes don't depend on "Save layout" button.
How to add new font
New font can be imported with '+' button. There is no limit on how many fonts can be imported. Fonts must be loaded to memory and eats additional device's resources. Beware of fonts from files which are bigger then 200KBytes.
How to delete font
Fonts can be deleted with 'X' button. In first step select unnecessary fonts and then press again 'X' button for deletion.
How to change font(rune) name?
Press the rune text to change the it's name. New rune with unchanged name will import name from file.