Main menu is entry place what shows after the Magic Dosbox is started. At beginning you see black area and panel with three icons on left side. In bottom right corner is icon for accessing the help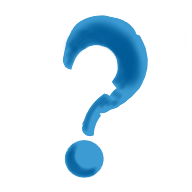 . Icons on left side opens specific options and offers various controls functions.
Contains options for controlling whole application and main menu
Functions for adding new game, collection or importing exported game layout.
Reorganize games and collections

 Global options and Main menu
This icon opens dialogs with two important options :
Global settings – settings what rules across all games added to main menu. See more details here
Main menu settings – main menu specific settings :
Title – window title of main menu
Item Size – size for icons of games added to main menu. Default size is calculated to have 3 columns in portrait mode. Other sizes are (small, medium, large).
Back to main menu when quits – return to main menu when the game quits
Show last stared games – main menu shows last two started games by default. It's possible to not showing them with this option.

 Add new game, collection or import layout
This icon offers function for adding new game, collection or import exported game layout. People share their layouts here (requires registration).
add new game to main menu. Please see more information here.
add new game collection to main menu. Servers for grouping games.
Magic Dosbox offers highly customizable game layout. You can add your own virtual buttons (widgets), change their look, size or position. This layout with whole game settings can be exported to mgc file. File can be imported again using this option

 Reorganize games and collections